Trends in Obesity among Iranian Children and Adolescents: 2000–2016
Ensiyeh Jenabi

Autism Spectrum Disorders Research Center, Hamadan University of Medical Sciences, Hamadan, Iran.
References
1. Morales Camacho WJ, Molina Díaz JM, Plata Ortiz S, Plata Ortiz JE, Morales Camacho MA, Calderón BP. Childhood obesity: etiology, comorbidities and treatment. Diabetes Metab Res Rev 2019:e3203.
2. Armoon B, Karimy M. Epidemiology of childhood overweight, obesity and their related factors in a sample of preschool children from Central Iran. BMC Pediatr 2019;19:159.
3. Wang Y, Monteiro C, Popkin BM. Trends of obesity and underweight in older children and adolescents in the United States, Brazil, China, and Russia. Am J Clin Nutr 2002;75:971-977.
4. Gupta N, Goel K, Shah P, Misra A. Childhood obesity in developing countries: epidemiology, determinants, and prevention. Endocr Rev 2012;33:48-70.
5. Kelishadi R. Childhood overweight, obesity, and the metabolic syndrome in developing countries. Epidemiol Rev 2007;29:62-76.
6. WHO. Global Health Observatory (GHO) data: Overweight and obesity. 2018. http://www.who.int/gho/ncd/risk_factors/overweight_obesity/obesity_adolescents/en/ (12 Aug 2018).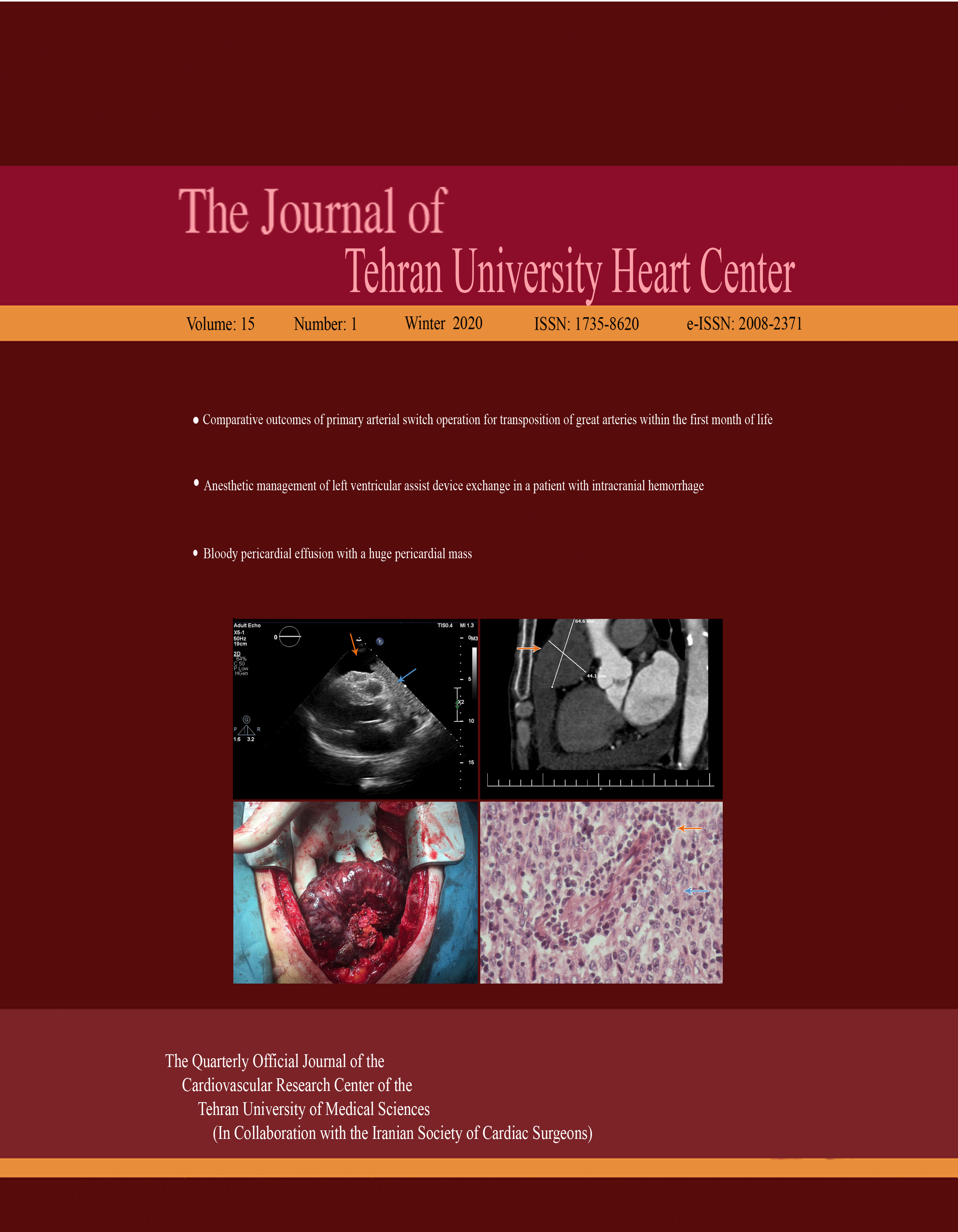 How to Cite
1.
Jenabi E, Khazaei S. Trends in Obesity among Iranian Children and Adolescents: 2000–2016. J Tehran Heart Cent. 15(1):41-42.
Section
Letter to the Editor
Copyright (c) 2020 The Journal of Tehran University Heart Center
This work is licensed under a Creative Commons Attribution-NonCommercial 4.0 International License.